Funcom Supermarket
With freshness and goodwill, we safeguard your family health 30 years into the future.
---
Company profile
Founded in 1988, Funcom Supermarket is a subsidiary of Sinon Group that is focused on maintaining the health of Taiwanese households 30 years into the future by rigorously controlling the quality, freshness, and safety of food. Our fresh produce central processing factory receives triple national certification including ISO 9002, HACCP, and CAS, and it is also the only premium supermarket to provide comprehensive control and oversight throughout the production and sales process in Taiwan.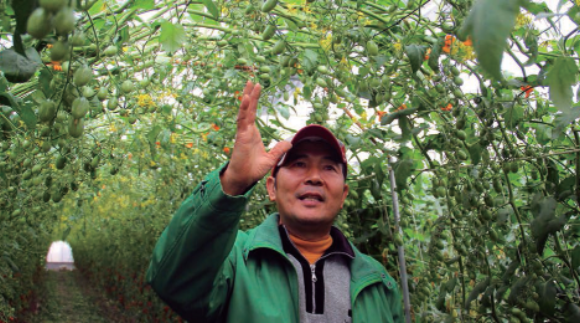 Business Philosophy
Safety, peace of mind, and convenience
With freshness and good will, we safeguard your family health 30 years into the future.
Mission
Becoming the purveyor of fresh, convenient and quality food in everyday life
Sharing our profits with clients, employees, and shareholders
Scientific Testing
Funcom Supermarket conducts over 30,000 pesticide residue tests annually, ranking it top in the logistics industry.

Funcom Supermarket's quick pesticide residue test of fruits and vegetables has been reviewed as Exceptional by the Taiwan Agricultural Research Institute, Council of Agriculture for at least 10 consecutive years.

Funcom Supermarket's expenses on food safety testing amount to more than NT$10 million. Funcom has invested in a high-tech testing center by importing testing equipment in conjunction with Taiwan Agriculture and Food Health Testing Co., Ltd.
  →Gas chromatography-tandem mass spectrometry: Tests for the presence of 160 types of commercially available pesticides in fruits
  →Liquid chromatography-tandem mass spectrometry: Tests for the presence of various food additives and 150 types of commercially
available pesticides infruits and vegetables.
  →Inductively coupled plasma atomic emission spectroscopy: Tests for the presence of various heavy metals.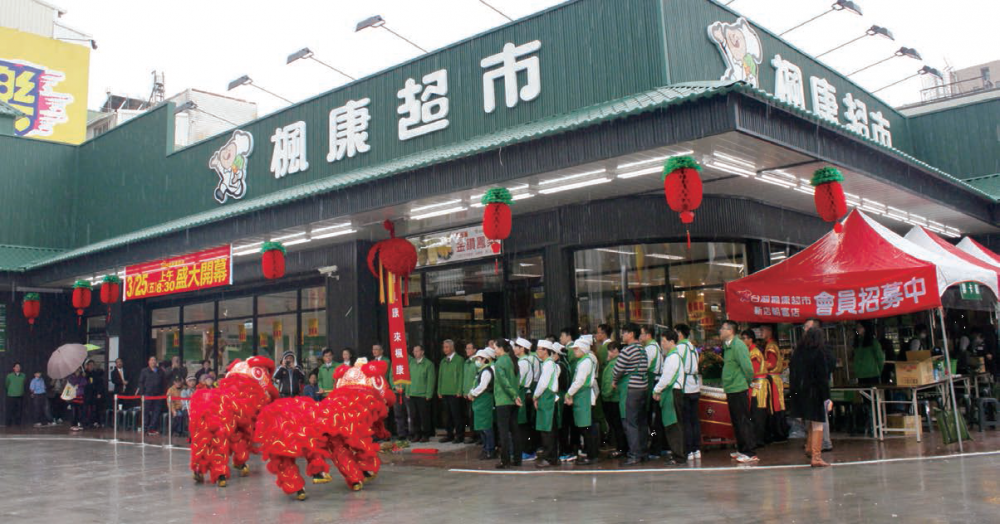 Chronicle
The first store was opened in Caotun Town, Nantou County in 1988. Dali store and Taiping store were opened in 1989, and rapid store expansion ensued in Taichung in 1990.

In order to expedite future developments and evolve into a listed company, Funcom Supermarket became independent from its parent company Sinon in 2008. and renamed Funcom Supermarket.Stores are mainly concentrated throughout Taichung, Changhua, and Nantou.

In 2016, Funcom Supermarket ventured north into Hsinchu, officially becoming a national supermarket.
Fresh Produce Central Processing Factory
In 1992, a 9,917m2 fresh produce processing center was established, making it the first supermarket fresh produce processing factory in Taiwan to obtain CAS high-quality meat product certification and ISO 9002 international quality assurance certification.

The factory is able to quickly supply food to stores daily. Furthermore, our ability to expand swiftly and maintain its competitive edge is achieved through safety inspections, product differentiation, and by minimizing labor cost of various stores.
In order to uphold high operational efficiency and management, as well as to reduce the cost of inventory and transportation of various stores, the 3.3 hectare-plus logistics center was constructed. Located in central Taiwan, it is able to supply 100 stores with a dedicated fleet of trucks delivering fresh produce on a regular basis. With the implementation of rigorous cold chain management, our products can be delivered to any store within 1.5 hours.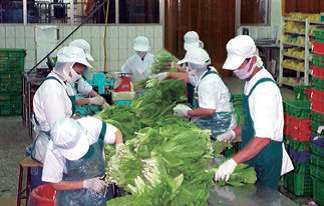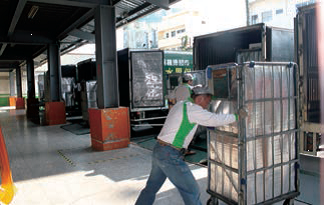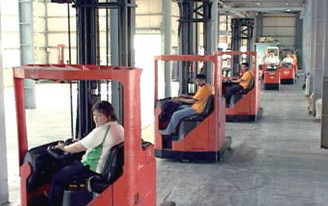 Funcom Supermarket's Quality, Freshness, and Safety Proposition
Funcom's fruits and vegetables undergo scrutiny for pesticide residues to ensure quality

Funcom's meat products have passed antibiotics and sulfonamide testing

Funcom's fruits are guaranteed to be sweet, otherwise, consumers may exchange one fruit for 2

Funcom's Taiwan Draft Beer only stays on the shelf for 4 days

Funcom only sells non-GMO tofu

Funcom's eggs only stay on the shelf for 4 days

Sinon's milk only stays on the shelf for 4 days

Funcom's fresh oysters are not immersed in water, only whole shucked oysters are sold

Funcom's toasts do not contain flavoring, emulsifiers or condensed milk

Funcom only sells premium rice, no mixed rice is sold

Funcom only sells pure honey

Funcom only sells pure, non-GMO soy sauce
Contract Farming – Product Praceability
Protect your health with 5 steps
1.Farmers are meticulously chosen for contract farming by consolidating
the resources of over 270 Sinon supply centers.
2.Offering agrochemical and fertilizer-related guidance to farmers based
on the company's expertise in crop protection to ensure quality
3. Field testing is conducted to guarantee agrochemical and soil safety
4. Random testing is conducted before harvesting, and only crops that
have passed the test are harvested
5. Quick pesticide residue test is implemented in the factory before the
products are delivered to the stores

Back to list